Rodriguez Bicycles becomes biggest Rohloff builder in the U.S.A.
A few weeks ago, as we were ordering yet another Rohloff hub, I asked Amber to find out how we ranked in U.S. Rohloff sales. As it turns out, we've built more Rohloff bikes than any other builder in the U.S. this year. Yesterday I confirmed it with them again, and asked if we could call it official. They said yes.
We want to thank all of you who've chosen to make us your Rohloff headquarters. It's official! You've helped to make us the number one Rohloff builder in the United States!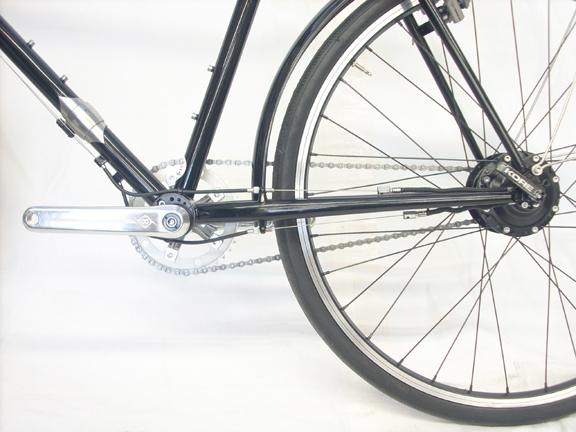 Building so many Rohloff bikes has helped to develop very specific ways of building them. We've managed to come up with innovations to make make life easier for the rider as well as make the bike more aesthetically pleasing. The more we've built, the better they've become!
Why are we number one? It could be the special innovations or it could be the fact that we have excellent pricing on our custom Rodriguez Rohloff equipped bicycles and tandems. The Rodriguez Make-Shift series is priced extremely competitive.
See our full line of Rodriguez Make-Shift bikes on our website or download the PDF spec sheet

(2meg).
We plan to keep up the pace for 2012 as well! See you on the road.
Dan